Hexapod Illustrations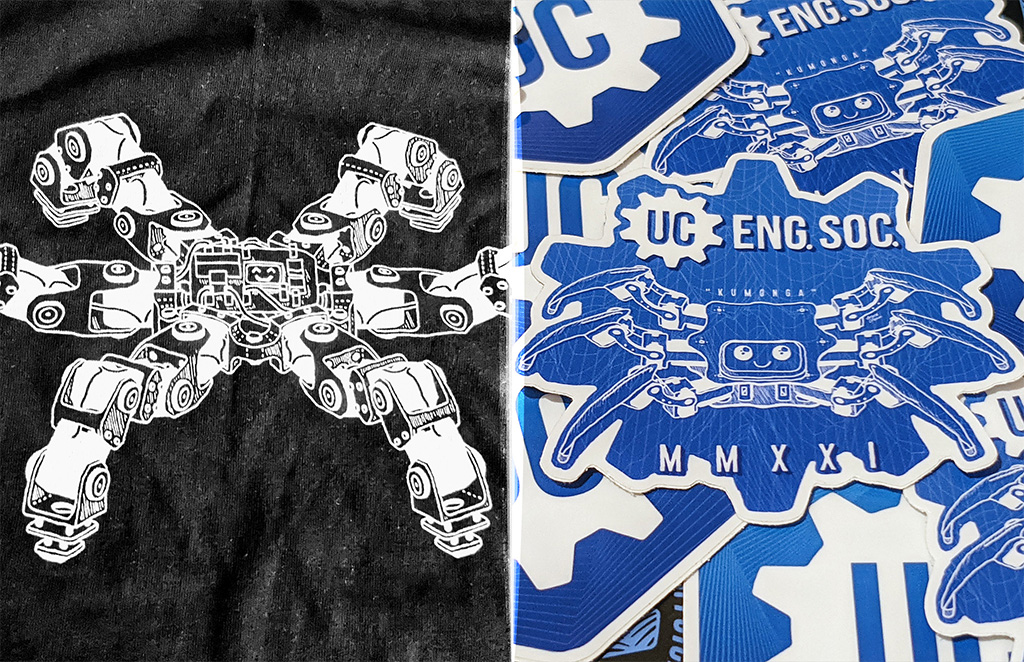 Illustrations based on my Anansi Hexapod design, as well as the the AntDroid Open-Source Hexapod.
I previously led a group of volunteer students at the University of Canberra to manufacture a variation of AntDroid Hexapod before I started work on my original Anansi Hexapod Design.
The AntDroid Hexapod illustration is featured on the UC Engineering Societies 2021 merchandise, including stickers and tshirts.
Shirts featuring the Anansi Hexapod illustration are available from my online store.